Freedom is a medium bodied flavourful, refreshing spirit mixed drink blended with premium barley malt, hops and the best ingredients nature can provide with the emphasis on freshness and flavour – for everyday enjoyment. 
Taste and savour our quality drink but above all, enjoy in the company of good friends. 
Cheers!!!
FOOTPRINT: Freedom Beer has been on the market for a few years and is currently present in Ghana, Togo and soon to be in other countries.
RANGE: The Freedom Beer is offered in a distinctive green 750ml and 350ml glass bottle.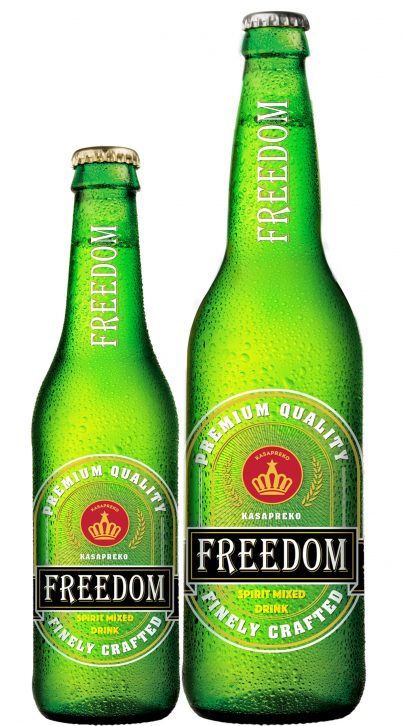 Freedom Beer is made with purified water, plant extracts and a neutral spirit. This results in a truly authentic herbal drink exquisitely crafted by nature's hands
Alomo Bitters is the signature of our Cellar Master who with his expertise blends up to 400 different eaux-de-vie.