Kasapreko Company Limited, in partnership with Dampong Health Clinic, organized a health screening program dubbed "I am Zero Harm" to commemorate World Day for Safety and Health at Work. The activity aimed to ensure the well-being of its workforce while promoting a culture of safety in the workplace.
The day started with the corporate managers gathering on the forecourt to autograph a "ZeroHarm" sheet as a way of commemorating the occasion. This included the Managing Director and Deputy Managing Director of Kasapreko, who reiterated their commitment to providing a safe and healthy work environment for all employees. The endorsement set the tone for the day's activities and underscored the importance of promoting a culture of safety and health at work.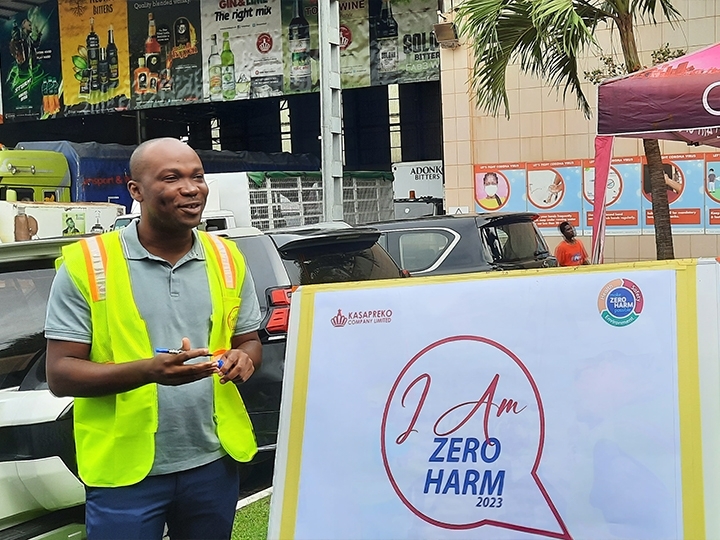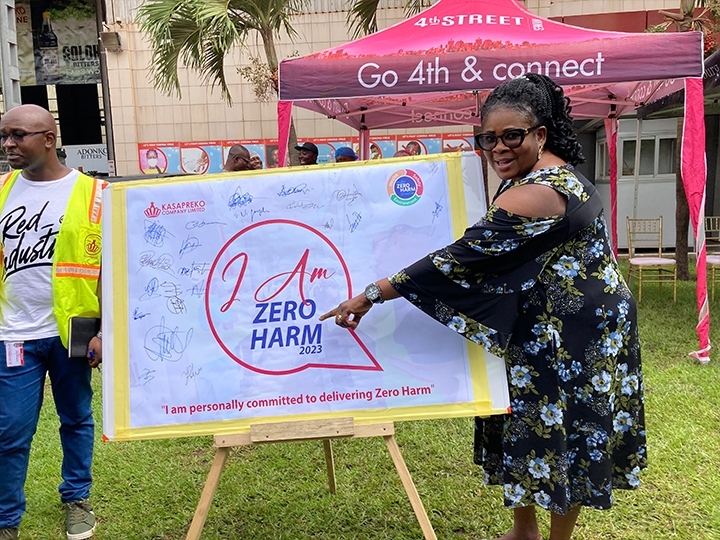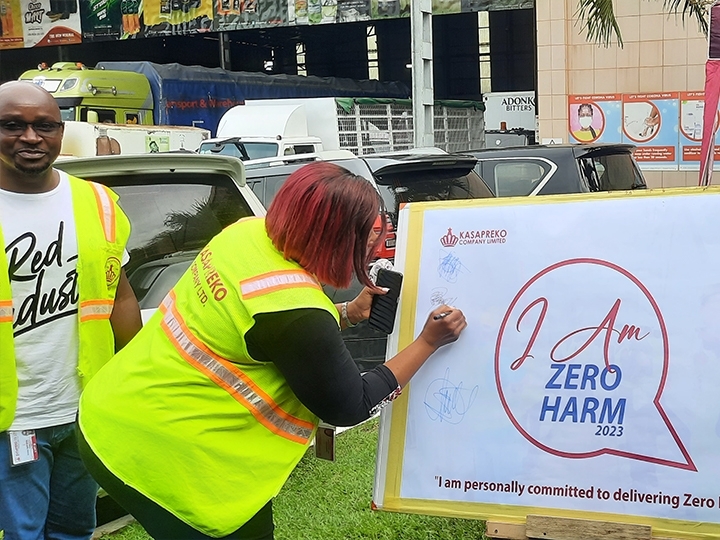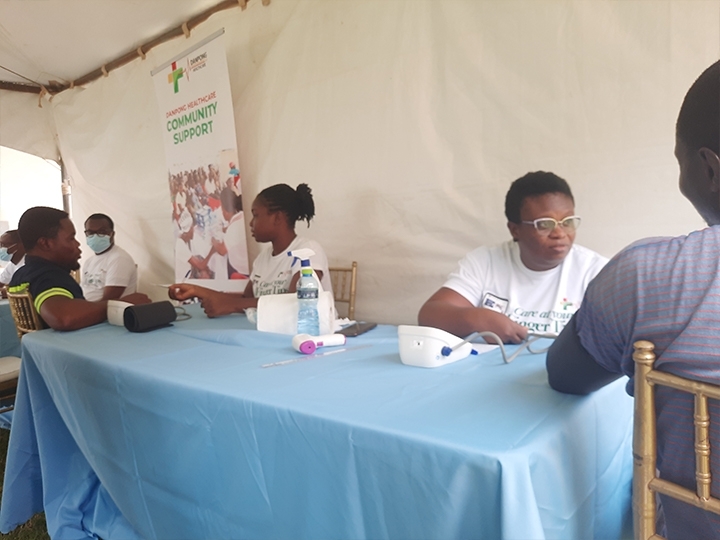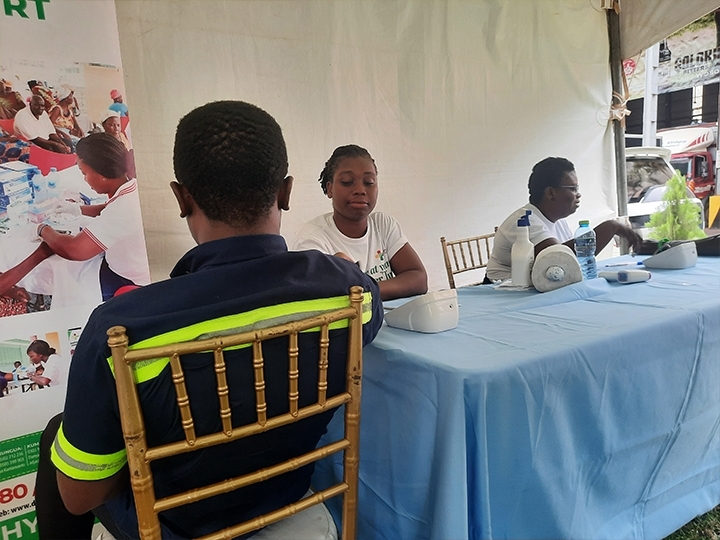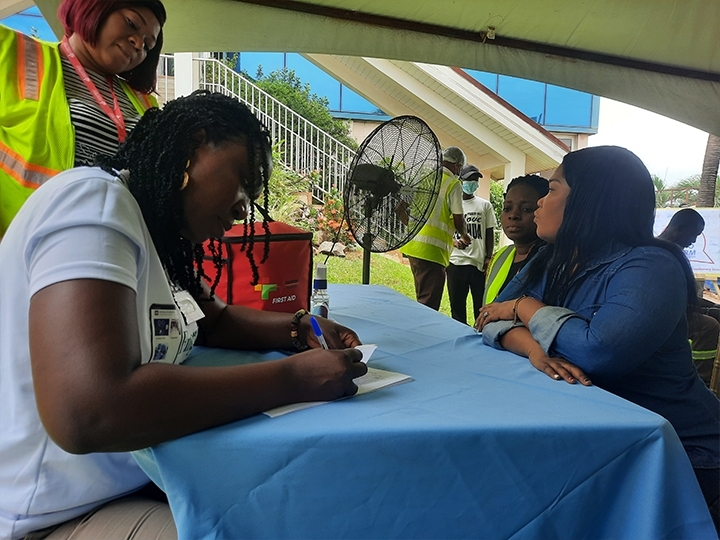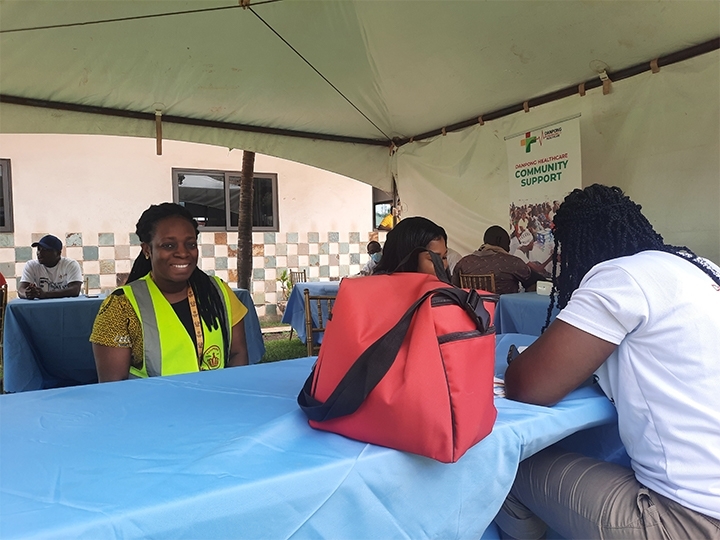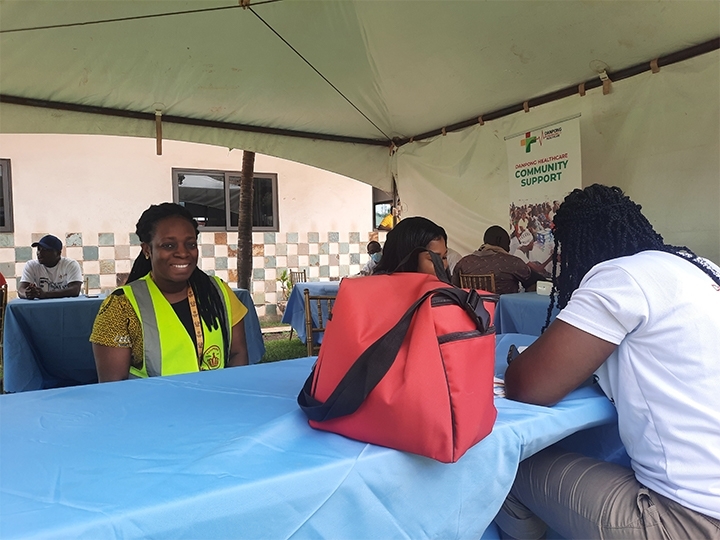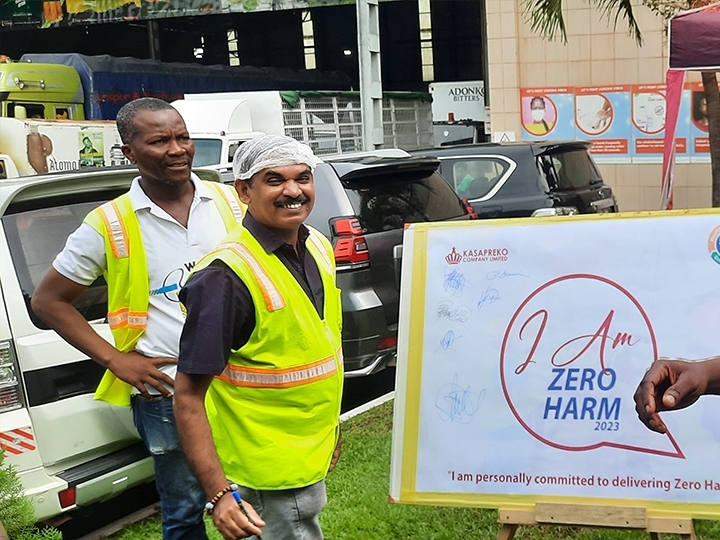 Following the endorsement, Dampong Health Clinic representatives promptly organized and conducted thorough health screenings for all Kasapreko employees, prioritizing their overall well-being. This comprehensive health screening program not only aimed to enhance employee wellness but also to foster awareness regarding workplace health and safety. It encompassed a range of essential tests, including blood pressure, blood sugar, cholesterol, and other vital signs, ensuring a holistic evaluation of each individual. In order to cater to the specific needs of employees requiring further assistance, specialized services were readily offered. The remarkable success of this event exemplified the unwavering dedication of the company towards establishing a secure and salubrious work environment for its workforce.
Buoyed by this achievement, Kasapreko eagerly anticipates organizing future events with a similar purpose: cultivating a culture centered on safety and health within the workplace. The company remains resolute in its commitment to furnish all employees with a work environment that is both safe and conducive to their well-being. The "I am Zero Harm" event stands as a testament to the numerous initiatives undertaken by Kasapreko to exemplify this unwavering dedication.